Forging the Future of Talent Management
Anouk Van de Velde, General Manager Lincoln BeLux describes herself as an industrial beast, born and raised in an entrepreneurial family. Originally from Ghent, in her teens, she moved to France, where she built international expertise in commercial, general, and interim management positions in various sectors. She returned to Belgium in 2014. Two years later she became a Consultant at Lincoln BeLux and since October 2020 she is the General Manager there. We meet at a trendy hotel in Ghent for a captivating chat about employability, safety zone and sustainable talent.
PHOTO CAROLINE DUPONT
ENTREPRENEURSHIP AND INNOVATION IN A TRADITIONAL SECTOR
"Give me a framework and I'll jump out," Anouk Van de Velde starts enthusiastically. "Lincoln is not very well known yet in Belgium, but at a group scale we rely on over 30 years of experience. We have been guiding Talents through their entire professional lifecycle for years and are now bringing that expertise to the organizational level to jointly build sustainable employability. Our experience, combined with entrepreneurship, a data-driven approach and a strong focus on human capabilities is what characterizes us as Talent Management Advisors. Our hashtag #WHENTALENTCOMESFIRST was genuinely not picked by accident. Furthermore, Lincoln Belgium also serves as a Talent Lab for the entire group: here is where we launch new products and services, like the Talent Insider Program, for instance."
MATERIALIZE YOUR TALENT SUSTAINABILITY
"The metier of recruitment and talent management is changing. Professionals are taking their careers into their own hands and companies are looking for new ways to attract and help develop Talents. That requires an innovative vision and approach, and we fill that role with Lincoln," Anouk says. "We keep away from transactional recruitment and connect with Talents and organizations in a proactive and above all very personal way. In doing so, we value the creation of a true 'psychological safety zone' for the Talents we guide. We want to know what is really going on in the workplace. Only then can you offer good insight into the context and guarantee a perfect connection between HR, the business, and the Talents themselves. For us, making Talents sustainable and guaranteeing their employability is essential. With this in mind, we guide Talents at both the individual and organizational level. Ensuring employability is the new trump card for Talent Attraction!
FACILITATING TALENT REPRESENTATION
"At an organizational level, we enable internal and proactive talent management by facilitating talent representation. We focus on long-term relationships with both companies and Talents, and we believe in the power of networking and building an ecosystem. We spend a lot of time investing in talent. That is also our most important KPI, based on the belief that the return will follow in the long-term," Anouk concludes.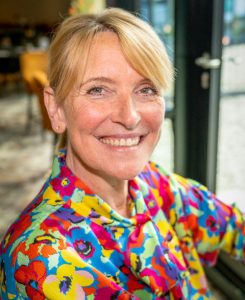 MEET ANOUK?
This fall we will host an exclusive Round Table where Anouk Van de Velde will elaborate on her innovative views on Talent Enablement and Talent Representation.
ABOUT LINCOLN
Lincoln Belux intends to become the reference in Talent Management consulting. The company is part of Lincoln Group, founded in 1992 in Paris and currently among the top 10 leading HR companies in France. Lincoln offers expertise in Executive Search, Executive Interim Management, Leadership Advisory and Outplacement, in a wide range of sectors.
Lincoln is also part of The Talent Club.
​
NEW Talent Insider Program
The Lincoln Talent Insider Program aims to enhance the connection between vital Talents and the company, uncover their intrinsic motivation, and increase and sustain their employability.
THE TALENT INSIDER PROGRAM PROVIDES:
– a blueprint and/or diagnosis of your Talent Community
– a customized trajectory of 3 + 9 months for your Key Talents
– a pragmatic approach with clear deliverables.
More info via +32 2 669 04 47 or info@lincoln-group.com
© ZigZagHR – June 2023