Press Release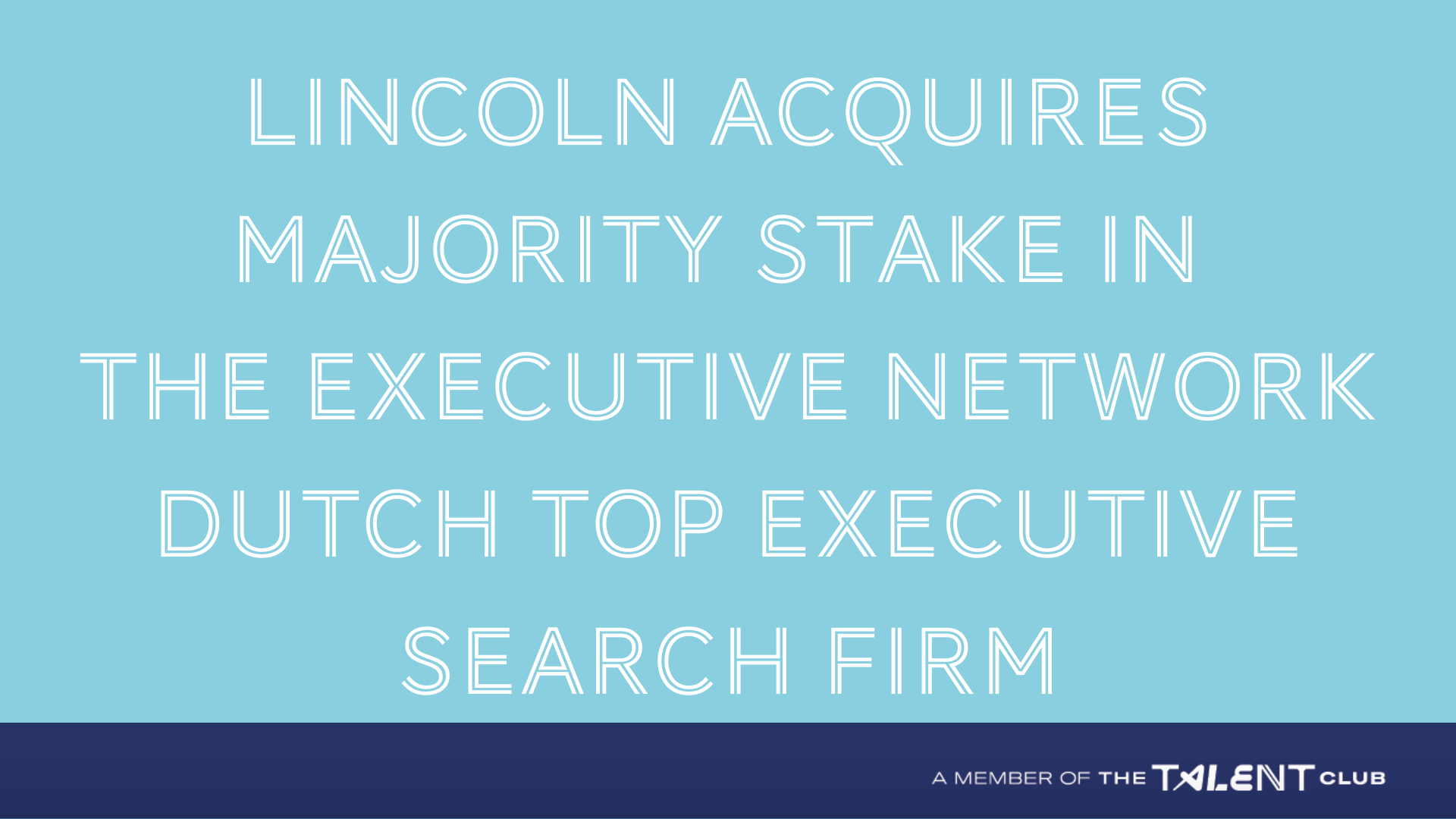 LINCOLN acquires majority stake in The Executive Network Dutch Top Executive Search firm
The partnership solidifies a new stage in Lincoln's international development
Paris, January 12, 2023. The French and Paris-based leader in strategic talent management consulting, Lincoln, has announced its acquisition of a majority stake in the company The Executive Network (TEN), that brings together The Executive Network (TEN), TENEA (TEN Executive Assessments), and Whyz (Whyz Executive Search) firms, all senior executive talent leaders in the Netherlands. Over half of Lincoln's revenue will henceforth result from international operations.
Founded in 2010, TEN and its associated companies (€9M in turnover with approximately 50 collaborators) form the Dutch premier senior executive, executive and non-executive board members support consulting agency in the Netherlands. TENEA provides independent talent evaluations in close collaboration with the former group thanks to its unparalleled game technology, which helps assess the potential Talent's leadership. Last but not least, Whyz specialises in the recruitment advisory and Executive Interim management of managers, experts and future leaders.
International ambitions and shared entrepreneurial spirit
With €42M in turnover in 2022, 9 offices throughout the world (Europe and Middle East/Asia), as well as a staff of nearly 200 people, Lincoln has given itself powerful means to propel its future growth.
Indeed, Lincoln's international presence is growing, it has also increased its assets with professional expertise in the recruitment of executive or independent directors for all forms of organizations in order to contribute to committed governance. Its ever-present shareholders continue to fund the company and to involve themselves in the agency's growth, with the arrival of new partners. TEN will be establishing itself internationally in 2023 by opening offices in Paris. Over the next few years, other inaugurations will follow throughout the world with the goal of supporting international clients from myriad fields in Europe, the Middle East, and Asia.
Thanks to Lincoln, all three of these agencies will be joining The Talent Club, an international association of companies uniting over 20 leading brands specialised in the management and representation of network talents. The Talent Club is Lincoln's majority stakeholder.
Marty Tuk, co-founder and owner of TEN, TENEA, and Whyz, had this to say: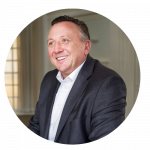 «Lincoln is giving us a wonderful opportunity to publicise and expand our expertise on a international level by establishing real collaborations to follow our clients and share our knowledge. We share with Lincoln's teams the desire to consistently provide better services to our clients and to senior executives as true devotees to our professions. »
Gwenaël Perrot , Lincoln's CEO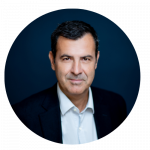 «After having acquired Cooper Fitch last June, Lincoln is delighted to partner with Dutch leaders TEN, TENEA, and Whyz towards accelerating our growth in 2023! Our shared values and outlook on all talent markets, and especially our robust entrepreneurial spirit, are solid guarantees of our impending success.»
About Lincoln:
Founded in Paris in 1992, Lincoln is a key player in Talent Management and Talent Representation consulting services. It is a major reference in Executive Search consulting. Lincoln combines Talent Acquisition – Executive Search and Executive Interim Management – and Talent Development – Leadership Advisory and Outplacement – services within specialised sectoral practices. The company's European, Middle Eastern, and Asian offices provide support to leaders and managers throughout their careers. Lincoln has produced €42M in turnover in 2022 and employs 200 collaborators.
About The Executive Network
The Executive Network (TEN) is the agency for executive search. The agency focuses on filling management and supervisory positions in business and financial services, the (semi)public domain, realestate, construction and development, healthcare, private equity and family businesses, agriculture & food, energy, telecom & utilities and FMCG & retail. TEN was founded on February 1, 2010 and is based at Landgoed 'Het Huis met het Blauwe Dak' in Wassenaar.
About TEN Executive Assessments
TEN Executive Assessments (TENEA) is an independently operating assessment agency that focuses on leadership at the highest level and works closely with executive search agency TEN. TENEA helps in an objective and innovative way to identify the qualities and potential of leaders and leadership teams. It is the first assessment agency in the Netherlands to have developed a leadership game for top executives. Founded in 2020 and based in Amsterdam, TENEA's mission is to take leadership to a higher level and to build a stronger top in business and in the public domain in the Netherlands.
About Whyz Executive Search
Whyz Executive Search (Whyz), established in Leiden in 2010, is the executive search and interim management agency for the new generation of leaders. The agency focuses on internal supervision,management, executive/senior management and heavy specialist roles. It does so in the financial & business services, (semi)public, retail & agri-food, private equity & venture capital, energy & utilities sectors. Whyz has carried the international B Corp certificate since November 2022.
About The Talent Club of Companies
The Talent Club is an international federation of companies specialised in the management and representation of talent in four high-demand markets, including athletes/sportspeople, engineers and digital professionals, managers, and artists. Formed in 2019, The Talent Club is a holding company financed through private capital. It acquires majority stakes in market-leading Talent Management players that are inspired by their mission as talent agents.
Contacts
Anouk Van de Velde -Lincoln
+32 497 53 68 20
avandeVelde@lincoln-group.com
Sabine Deraeve -Lincoln
+32 496 22 20 18
sabine@aius.be
Axel de Chavagnac -Ppool
+33 6 82 43 60 75
axel.dechavagnac@ppool.eu